Yvonne F. Brown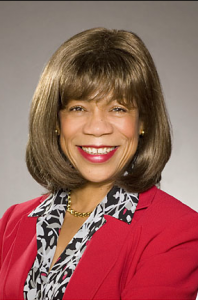 Known as a highly effective teacher, public speaker, and communicator, Yvonne F. Brown has taught seminars on Team Building, Leadership, Communication, & Management in the United States, the United Kingdom, and Canada.
She is the author of five books, two audio CDs, and a generational DVD program.
As a professor at three universities, Yvonne teaches a variety of communication topics, including Interpersonal, Organizational, & Intercultural Communication, Project Management, Conflict Management, Customer Service, and Career Growth.
She has also conducted seminars and briefings for such corporations as Deloitte Consulting, IBM, Lockheed Martin, American Management Association, Citrix, Ft. Campbell Credit Union, National Guard, Caldwell Banker, and Boeing.
Yvonne is heralded by students & workshop participants as the best teacher and trainer they ever had.  Her enthusiasm is contagious.  She understands group dynamics, and is creative in developing programs that are powerful, interactive and entertaining.
Yvonne is the CEO of JAD Communications International a Training and Development firm, and most recently the Founder of Budgetpreneur, a Continuity Hub for Entrepreneurs on a Budget.
She holds a Bachelor of Arts Degree in Management from DePaul University, and certifications from University of Illinois at Chicago, Loyola University, and George Washington University.
___________________________________________________________________________________________
Marja Lee Freeman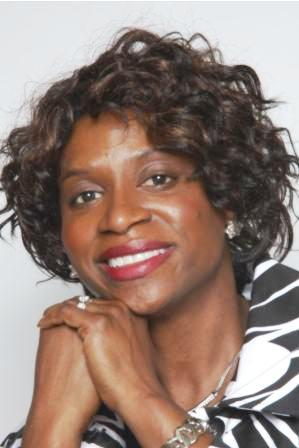 Marja's 18 years of job training experience helps provide simple solutions to help you achieve your goals.
Whether it's finding employment or getting the most out of your workday, Marja Lee Freeman understands the psychology of achieving your career goals.
She can show you how to use the same strategies to find a job and produce in your day-to-day workplace.
Areas of Expertise
Career Development Seminars
Presenting Yourself Professionally
Job Training to Make You More Competitive
Career Opportunities & Where to Find Them
Time Saving Tips for Productivity in the Workplace
__________________________________________________________________________________________
Dian Anderson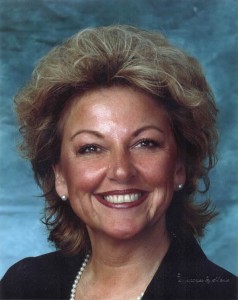 Dian Anderson is known for making complex topics easy to understand. She brings her past management and leadership experiences into the seminar room to provide attendees with a fast-paced, interactive, fun, and educational experience.
An entrepreneur for over two decades, she successfully conquered human resource training and development as a human resource manager dealing with every imaginable challenge in today's workforce. She is a highly rated and sought-after speaker because of the relevancy of her material, the humor she puts into every training program, and the practical, experiential, interactive exercises that she uses to ensure that the training is transformational.
Dian's leadership skills and team building programs enable today's managers, executives, and business leaders  to elevate their culturally diverse human resource teams to become a highly effective and exceptional workforce.
___________________________________________________________________________________________
William L. Brown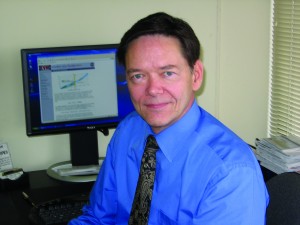 Capable high-level problem solver, adept at building, leading and motivating cross-functional teams, consistently delivering complex and multiple projects that meet established expectations on time and within budget.
My forte is leading enterprise-level organizational and technology integration projects, project/program planning, budgeting, development, and tracking from launch through deployment. I am innovative and results driven while being a positive leader and motivator.
Throughout my career I have demonstrated a flair for quickly making a positive impact on project teams, vendors, contractors and clients. I have solid expertise in planning, selling and directing large-scale multi-vendor technology projects, with budgets up to $50 million, and cross-functional project teams of up to 70 people, and am equally skilled with multiple smaller projects.
Solid business acumen, consistently aligning IT organizations with key business objectives to achieve dramatic bottom-line results.
Specialties
My professional qualifications in project management methodologies including Earned Value Project Management, and the ITIL framework are supported by my extensive background in finance, cost controls, strategic planning and contract negotiations.
Recruitment, staffing, management and development of professional technology staff
Program management and large scale multi-vendor project management
Preparation and control of annual and project budgets
___________________________________________________________________________________________
Dushun Mosley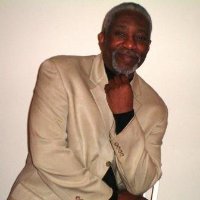 Dynamic, self-driven, and dedicated professional with years of progressive experience providing hands-on leadership to consistently me
Information Technology Professional who has worked in the capacities of a Project Manager, Data Architect, Data Modeler, Director of Education, Senior Instructor, System/Data Analyst, Programmer Analyst, Programmer and Computer Operator.
Areas of expertise include Information Engineering, Data Management, Systematic Software Development, Database Technology, Software Maintenance and Computer Languages. and exceed company and customer expectations.
Dushun is an astute analyst, strategic thinker, creative problem solver and Certified Project Manager.
Adept at analyzing internal and external conditions to develop plans, processes, and procedures aligned to both short and long-term requirements. A superior communicator and customer service provider.
Specialties:
Technical Training and Education