Jerry M. Graves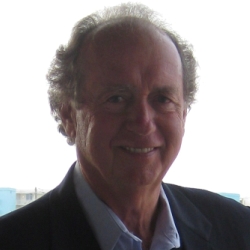 I found that applying the basics of a business with techniques that addressed both the company's needs and individual's needs would lead to achievement of the corporate goals. The employees enjoyed both the winning atmosphere and well as their own growth and development.
The progress took me from small to medium markets from $5 Million Gross sales to $4 Billion Gross sales. The employee count within the operating companies moved from 100 to 5,000 people. I started as a Sales Center Manager and moved through to a Division Vice President as well as achieving Area Vice President/Sales and Marketing. I eventually achieved the title of President and Chairman of the Board.
I changed the way major customers were presented programs by listening to the needs of the customer and examination of the procedures employed through traditional methods. The results enhanced the mutual businesses.
The accomplishments as a "Turnaround Manager" will always be the Hallmark of my career. However the rewards of personnel development and seeing my Degree as an educator put to uses will live forever.
There were two major factors that corporate measured each division's performance. There were, however, no measurements on the process to arrive at those points. Within the divisions in my area, measurements were established. Some time they were "baby steps" progress but measurements were set to keep focus on how the employees were progressing as well as the overall results. Cash operating profits and sales growth were the measurement by which corporate judged each division.  For a 20 year run we, as a team, never missed our goals.
I use appropriate humor to drive home a point or to ease tension in tough situations. I have always said, "If you are going to work this hard, you might as well have fun doing it."
I have the distinction of making bonuses every year but one because of the strong teams and strong team efforts I helped develop and nurture.