Coaching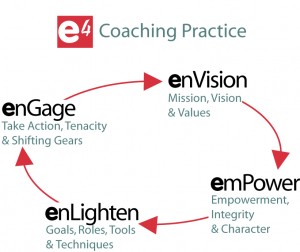 Personal and Executive Coaching Programs
Personal coaching is just that, personal.  We tailor your coaching to your own objectives.  Our Coaching methodology uniquely identifies your personal goals and helps you to transform them into reality.
Whether it's career or personal goals, we will work with you one-on-one or in a group setting to bring you success.
Coaching is provided on a monthly or bi-weekly basis.  Call us at 312-884-9584 to learn more.
Empirical Data
According to the American Management Association:  "The U.S. work force is comprised of highly trained, highly skilled and highly dissatisfied people; many work at jobs they hate just to stay employed, with just 14% who say they are "very satisfied." Happiness is not a metric managers typically address, yet the country's unhappy work force is taking a toll on American competitiveness.
American Management Association's (AMA) 2006 Innovation Survey shows American companies are losing ground to global competitors in innovation. Hand-in-hand with this finding is another AMA survey, "Magnifying Customer Focus," which shows that American firms have difficulty becoming customer-centric. There is a connection between these two statistics. Customer-centric companies tend to be more innovative, because they respond most quickly to customer demands and deliver the highest quality of service."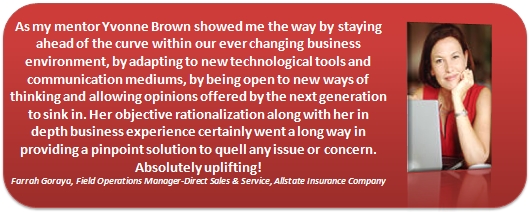 Coaching as a Strategic Tool
Today's leaders are challenged with 5 generations working together on one team and with their different mindsets, coaching, counseling, and mentoring is more crucial than ever.
Managers need these coaching skills to lead and inspire their teams to bring the corporate vision to life.   As they delegate tasks and the authority to carry out those tasks, coaching helps managers and supervisors to provide corrective feedback to foster responsibility, improve performance, help staff grow and increase trust.
We offer a variety of coaching programs.
Coaching for Performance
New Supervisor Orientation
Mentoring New Hires for Corporate Acclamation
Conflict Coaching
Management Coaching
Executive Coaching
Oral & Written Presentation Skills coaching (including research, anecdotes and storytelling)
Mastermind group Coaching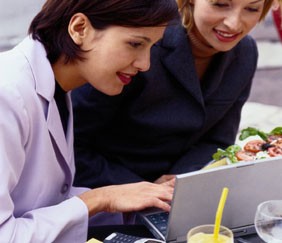 As Myers Briggs Type Indicator (MBTI) certified practitioners, we utilize 8 types of assessments to help your people be successful in their work.

Self awareness, value creation, value demonstration, and applying structure through coaching, brings functional cohesion and high quality employee performance.
Our Assessments Measure:
How engaged your people are with their work
Interpersonal Relations orientation
Provides insight into communication styles and behaviors that affect performance
Conflict resolution styles
Inter-generational competency
Personality profiles for team synergy
According to the AMA: Coaching is associated with higher performance.  Correlations do not necessarily imply causation, but respondents from organizations that use coaching more than in the past are also more likely to report two kinds of advantages:

They're more likely to report that their organizations have higher levels of success in the area of coaching.
They're more likely to say that their organizations are performing well in the market, as determined by self-reports in the combined areas of revenue growth, market share, profitability, and customer satisfaction.
Call us today to learn more about the values and benefits gained for your work teams from these assessments.

We utilize Meyers Briggs, DiSC, Platinum Rule, Work Engagement, TKI, and CPI 360 assessments in our coaching programs.
We also provide online assessments for your convenience.  Ask about our coaching program by using the contact page.