Client List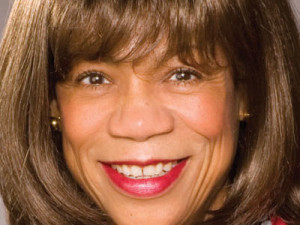 We provide Workshops, Seminars, Coaching and Mentoring, for staff at these organizations.
Other offerings include Board Retreats and  Master of Ceremony duties.
We focus on improving communications, managing people and expectations, improving interpersonal skills, promoting respectful communications, and conflict resolution.
JADci specifically focuses on productivity to help employees make bigger contributions, deal with conflict and difficult people, and refine communications to be more productive and contribute more to the bottom line.
Our training programs keep your people engaged, productive and revenue focused.
21st Century Community Learning Center
American Association of University Women
American Management Association
Anthem
Association of Chicago Banking Women
Association of Image Consultants International
Beckman Coulter
Black Data Processing Associates
Boeing
Caldwell Banker
Camp IT Conferences
Centra Credit Union
Chicago Association of Realtors
Chicago Cubs
Chicago Merchantile Exchange (CME) Incite
Chicago Public Schools
Chicago WordPress Expo
Chicagoland Entrepreneurial Center
CITGO Petroleum Corporation
Citrix
College of DuPage
Collegiate Entrepreneurs' Organization
Crowe Paradis & Albren, LLC
CUNA
Deloitte
DePaul University Women in IT
eWomen Network
Fairview Village
Fidelity National Field Services
Flexonics, Inc.
Gannon Center for Women and Leadership
Gentrex Corporation
Governor's Office of Women's Affairs
Great Plains Energy
Harbor Capital Advisors, Inc.
Hastings Mutual Insurance, Co.
Heraeus Kulzer
IBM
Illinois Employment and Training Center
Illinois Institute of Technology
Incentive Marketing Association
Independence Tube Corporation
International Coaching Foundation (Chicago Chapter)
IT Empowerment For Women & Girls
Jackson Hewitt
JM Smucker Company
Kondex Corporation
Leadership Illinois Women in Business
Lockheed Martin
MBA Association of UIC
MAFS
Mervis Industries
Mississippi State University
National Collegiate Athletic Association (NCAA)
National Guard
National Seminars
National Society of Black Engineers
National Society of Black Engineers
National Speakers Association – IL Chapter
North Dakota Safety Conference
Project World Conferences
Rexnord Aerospace
Roosevelt University – Heller College of Business
RTI International
Schwarz Pharm
Sidley & Austin
Simmons School of Management
SkillPath Seminars
Society of Women Engineers
Stout, Causey & Horning
Succeeding In Business Conference
Success 2002 Conference with Magic Johnson
Sundance Vacation Events Marketing
Superior Court DC
The Chicago Field Museum
The Gender Equity Fund Speakers Bureau
Training Pros
U.S. Consumer Product Safety Commission
UCT
United Surgical Partners International
University of Chicago Women's Business Group (USWBG)
University of Illinois at Chicago
University of Washington Educational Outreach
US Cellular
V103 Expo For Today's Black Woman
West Retion SRS
Westwood College of Technology
Whittenberg University
Women In Science and Engineering
Women in Technology International
Women's Leadership Symposium
Women's Business Development Center
Zebra Technologies Corporation