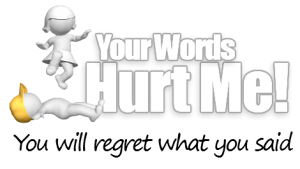 As a speaker I often use stories to make a point and help attendees remember the value and benefit of utilizing what they learn in the program long after it's over.
Sometimes without my realizing it, an example or story can be so powerful, that it speaks to something that is happening right now, in someone's personal life or career.
Of course I wouldn't know that. I am not privy to their life story.  Since I'm just meeting the person or attendee for the first time, my examples focus on the reality of the situations being discussed.
Sometimes people feel real pain when they hear something that sounds like what is happening to them personally right now.
Here are three things to remember if that should happen to you:
1. The Story Touched an Open Wound – in the book "The Four Agreements"  Don Miguel Ruiz mentions how and why people take things personally. It is often not so much that the speaker has hurt the listener, but rather that the speaker has touched an open wound that is not healed and is deep inside the person. Some things are so painful that we put them away in the dark corners of our minds and try not to look at them, because it hurts too much. When a story then, dredges it all up in our minds, it is easier to blame the speaker than to look at the true cause of your pain.
2. The Naked Pain Body – in the book "The New Earth – Awakening to Your Life's Purpose" Eckhart Tolle says "the energy field of old but still very-much-alive emotion that lives in almost every human being is the pain body. The pain body, however, is not just individual in nature. It also partakes of the pain suffered by countless humans throughout the history of humanity."  He describes how pain bodies seek out others who also have pain bodies, and the pain bodies attach themselves to each other. "They form an energy field that lives in the very cells of your body."
Consequently, people may find themselves locked in a negative, unproductive, painful relationship, which they have difficulty extricating themselves from.  We all have pain bodies.  Having awareness that they exist can help to stop them when they come out to hurt us.
3. The Awakening is An Opportunity – when something someone says hurts you deeply, and the pain is so great you can't stand it, use that moment to stare that thing right in its face and say "I am not afraid of you anymore. I will root you out and discard you."
The secret is, the pain bodies thrive in the open wound and it helps them to survive causing pain when you least expect it.The pain stays because it is welcome. Take away the welcome mat, kick it out of your life, and find your way back to happiness.
Open yourself up to the beauty, abundance, and joy in the universe and welcome them into your life.
Reclaim the richness of your spiritual self and embrace it with love.
Close the door on your pain and tell it "don't come back, you're not welcome here. This being only has room for love, joy, beauty, peace, serenity, and abundance."
Written using "Dragon Naturally Speaking software"
© Photo created by Yvonne F. Brown
Your comments are welcome.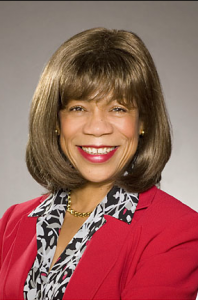 Known as a highly effective teacher, public speaker, and communicator, Yvonne F. Brown has taught seminars on team building, leadership, communication, & management in the United States, the United Kingdom, and Canada.
Yvonne is proficient in a variety of management topics, including interpersonal, organizational, and intercultural communications, conflict management skills, and helps employees with their career growth.
If you would like to connect with Yvonne you can follow her on Facebook, see her in action on YouTube, network with her on LinkedIn or via her corporate fan page JAD Communications
Listen to her radio show at Blog Talk Radio
Podcast: Play in new window | Download