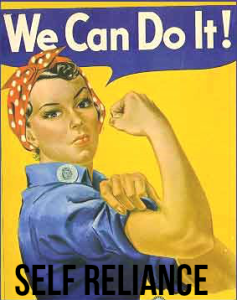 In the days of Mark Twain America was a nation of self reliance and intellectual discourse. When you find and read the writings of Mark Twain, or the poems of Robert Frost it stimulates thought and conversation. Today if you can't say it in text speak, LMAO, LOL, ROFL or 140 characters it is deemed unimportant.
Critical thinking is unthinkable for the youth of today and problem solving is the great unknown. I dare say it is the fault of the parents. Before you go bonkers, let me share that I am a parent. I am the mother of two sons so I have some experience in that department.
As I write this blog post there is an article on MSNBC that schools now have 21 to 34 valedictorians and each student can inform potential colleges that they are number 1 and the valedictorian.
Exactly when did we reach the point in our society that there can be 21 number 1 students.
Schools are harming their students with this "everyone's number 1" style of teaching.
Here are a few stories to underscore the idiocy of that statement and how it harms the future citizens of America.
College Grad Interviews
A recent article in USA Today  about college grads behavior during interviews states "Many college grads lack interview skills. They take calls, text and sometimes bring their parents or pets to interviews."
Now one would think that after four years of college, the student would know not to bring a parent to the job interview. Sadly, some parents invite themselves under the guise of helping their child. The result is a person with poor life skills.
One candidate took a call about 15 minutes into the interview thus killing his chance of being hired. In their always casual world, anything is OK.
How Not to Get the Job
The MSNBC Business section article caught my eye because I found it unbelievable that anyone, and especially a college graduate, could be so stupid.
In the article I learned that "A college senior brought her cat into an interview for a buyer's position at clothing retailer American Eagle. She set the crate-housed cat on the interviewer's desk and periodically played with it." Now why would anyone think that is acceptable behavior in an interview?
Also mentioned in the article that "A man in his late 20s brought his father into a 45-minute interview for a material handling job on an assembly line, says Teri Nichols, owner of a Spherion staffing-agency in Brooksville, Fla"
"At Cigna, a health insurance provider, the father of a recent grad who received an offer for a sales job, called to negotiate a higher salary, says Paula Welch, a Cigna HR consultant."  Really, do you really think that makes your child look appealing to the employer?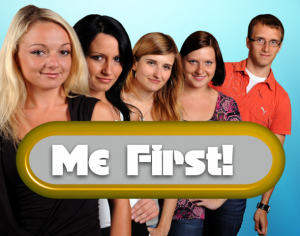 21 Valedictorians
Today the headline said "We're all No. 1! Is 21 valedictorians too many?" My response?
Yes! There is only 1 valedictorian. Otherwise the title is worthless.
Another school has 34 valedictorians and according to the article "at South Medford High, all of those 21 valedictorians can tell colleges they are No. 1 in their class."
Yeah, right.
Ruining Futures, Stalling Careers
You are ruining the futures of these young people as you fool them into thinking that they are number one, or that there can be 21 people who are number one.
Once they enter the real world, they will find that there is only ONE number 1 and some graduates will find this fact devastating.
Parents, teachers, academia, you are hurting the country with this tactic.  These young people will be crushed by the real world.
I urge you to return to a true merit system so that we can encourage and produce the new Steve Jobs, Bill Gates, Michael Dell, and Mark Zuckerbers of America. These individualists had a vision that they implemented and the world is better for it.
That's a dream for our children worth striving for.
As always, your comments are welcome.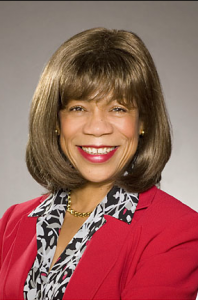 Known as a highly effective teacher, public speaker, and communicator, Yvonne F. Brown has taught seminars on team building, leadership, communication, & management in the United States, the United Kingdom, and Canada.
Yvonne is proficient in a variety of management topics, including interpersonal, organizational, and intercultural communications, conflict management skills, and helps employees with their career growth.
If you would like to connect with Yvonne you can follow her on Facebook, see her in action on YouTube, network with her on LinkedIn or via her corporate fan page JAD Communications
Listen to her radio show at Blog Talk Radio
Podcast: Play in new window | Download