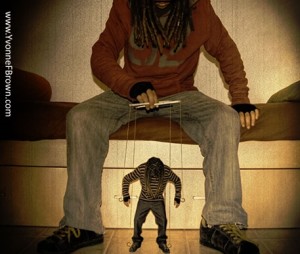 I remember clearly the first time I heard the term FOMO. I thought "here we go again, one more new acronym to learn." I was watching a show on HULU about Millennials.
One young lady spent literally hours posting and responding to posts about The Hunger Games. All the time investment was so that she could win a prize.
She just sat in her bedroom doing this  for hours and she won the prize as the Biggest Fan! I wondered if her parents knew what she was doing.
I learned that the company that markets The Hunger Games knew what was going on as they capitalized on her earnest commitment to the movie franchise.
FOMO, "Fear Of Missing Out" is supported by many apps. The smartphone, iPad, and computer are constantly pinging us to keep us updated on what our "friends" are doing.
CIC Syndrome (Comparison Inferiority Complex©) combined with FOMO has the world in its grips and refuses to release us.
The Mindfulness app was recommended to me by a friend in Atlanta who knows I am interested in such things.
After the first month I had to delete the app as it was constantly pinging me with reminders. In the middle of teaching a class I would hear a ping, forget about it and there would be another ping. That kind of constant pinging is not my idea of mindfulness.
Facebook has begun to provide twice monthly updates oi their phone app. I noticed two new disturbances:
It pings every time someone does an update or responds to anything you have also responded to.
The iPad version now pings when you press enter. I tell you it's annoying as hell and I for one don't like it.
LinkedIn is joining the bandwagon by pinging every time something happens with someone you are connected to. In the event you, like me, have turned off the pinging in an effort to be more productive and practice time management, they reach out with an email regarding an article you have written or with encouragement to update your company page.
Free Work – What this boils down to is these companies are getting free labor from millions of people all over the world. They are using the FOMO trend and CIC Syndrome© to gain an advantage in the marketplace.
Each of these companies have an algorithm running in the back end of their website that captures the activity of their members. They then use that information to market and sell to members and their friends.
Additionally, the constant pinging is a Time Thief and scurries away with pieces of us on a daily basis. And we, mere puppets, caught in the grips of FOMO willingly give ourselves up to them sacrificing our daily lives on the altar of their bank accounts.
How about you? Are you ready to cease behaving like Pavlov's dogs constantly responding to little bells, and taking back control of your life and your time?
Then PUT DOWN THAT PHONE! Turn off the push notification elements of your apps and step outside to smell the roses.
As always your comments are welcome.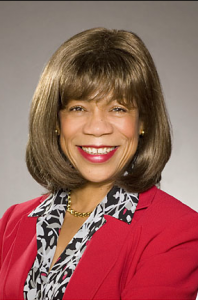 Known as a highly effective teacher, public speaker, and communicator, Yvonne F. Brown has taught seminars on team building, leadership, communication, & management in the United States, the United Kingdom, and Canada.
Yvonne is proficient in a variety of management topics, including interpersonal, organizational, and intercultural communications, conflict management skills, and helps employees with their career growth.
If you would like to connect with Yvonne you can follow her on Facebook, see her in action on YouTube, network with her on LinkedIn or via her corporate fan page JAD Communications
Listen to her radio show at Blog Talk Radio