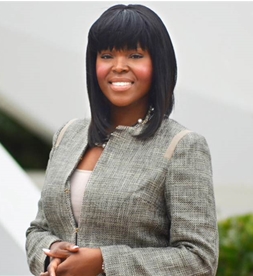 Everyone seems to be getting on the bandwagon speaking about the five generations in the workplace these day.  It's catching on.
I know because I recently received invitations to three different programs on this topic in one day.
I started speaking on the multi-generational workforce long before it caught on and have done extensive research on the topic.
What I have found is reflected on my blog "Generational Differences in the Age of Social Media" and as readers have noted, I often seek out positive occurrences of Gen Y contributions to society.
Today I draw your attention to two opposite examples of Gen Y behavior.
You're paying for my vacation so suck it
In the first instance the father of a young woman won his age discrimination lawsuit. According to Cnn.com "Patrick Snay, 69 — the former head of Gulliver Preparatory School — filed an age discrimination complaint when his 2010-11 contract wasn't renewed." Gulliver schools paid $10,000 in back pay, an $80,000 settlement, and they also cut a check for his attorney's fees of $60,000.
There was only one thing they had to do, maintain the integrity of the confidentiality agreement and not speak about it to anyone.
His daughter not only blasted it out to her 1,200 Facebook friends, she wrote "Mama and Papa Snay won the case against Gulliver. Gulliver is now officially paying for my vacation to Europe this summer. SUCK IT."
The laugh is on her and her family as they can now "suck it."
The judge in the Third District Court of Appeal for the State of Florida agreed that Snay had, in fact, violated the confidentiality agreement and just like that, he reversed the Circuit Court ruling.
So no vacation to Europe and a big lesson learned for the Snay family who now get zero dollars.
Something tells me she has not learned her lesson and may continue to post on social media.
Now there's a Gen Y Mayor of Compton, California
Then I found another hope for the future. Not all Gen Y people are looking for awards and behaving badly on Facebook and other social media platforms. Some are looking at sociey and their world and thinking "I can do that. I can make a difference."
It was with joy that I found Maria Schriver's story about a young woman who is now the mayor of Compton. It demonstrates and underscores that not all Gen Y people are the same.
We could look at them through different lens and be joyful at what we learn about them.
"I believe that if other cities can transform, Compton can do the same," says Mayor Aja Brown, the 31-year old USC grad who assumed leadership of the city following a landslide election last June.
In Maria Shriver's article Aja Brown talks about her thoughts on Compton's potential, the power of women leaders, and the invaluable lessons of her mother.
This amazing young woman works with her husband as a youth mentor and says "I let kids know that they have a golden opportunity to chase their life in any direction that they choose to, and that with hard work, determination, and a plan for their life, they can really be successful. And that sacrifice is really key to any success."
Raised by a single parent, her thoughts about leadership include "a belief that being a servant leader is really important; and by servant I mean really looking at ways to increase the capacity and the achievement of the people that I'm working with."
I encourage you to read the entire interview with Maria Shriver to learn more about this incredible young woman.
These two stories demonstrate the variety of mindset of today's millennials.
One displays irreverence and irresponsible behavior, and the other looks at her community and society to identify ways in which she can make a difference.
I recommend we resolve to view members of the Millennial generation as individuals and refrain from lumping them into the whole.
They are growing up and deserve the opportunity to be measured on their individual works rather than our perceptions of them.
If you enjoyed this post, please share it with your employees, students, and social media tribe.  Help me spread the word!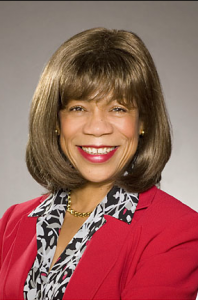 Known as a highly effective teacher, public speaker, and communicator, Yvonne F. Brown has taught seminars on team building, leadership, communication, & management in the United States, the United Kingdom, and Canada.
Yvonne is proficient in a variety of management topics, including interpersonal, organizational, and intercultural communications, conflict management skills, and helps employees with their career growth.
If you would like to connect with Yvonne you can follow her on Facebook, see her in action on YouTube, network with her on LinkedIn or via her corporate fan page JAD Communications
Listen to her radio show at Blog Talk Radio
Podcast: Play in new window | Download