I hear it everywhere I go. It's part of book titles, employers are complaining about it, parents are saying it to each other, and the press tries to convince us of it.
They say "what's wrong with young people today?"
As I write my Generational Differences in the Age of Social Media blog post to close out the year, I am reminded of this quotation from a very long time ago.
"The Earth is degenerating today. Bribery and corruption abound. Children no longer obey their parents, every man wants to write a book, and it is evident that the end of the world is fast approaching."  — Assyrian tablet, c. 2800 BC
I've been checking all year on the state of millennials so let me share some things I learned with you.
That said, I have one last thing to add and it brings me great joy in sharing this with you.  I rented a movie recently from Amazon about Silicon Valley and  the millennials.
One of the things I learned as I watched a movie was how many of the products taken for granted today are created by people under 30.
I'm not talking about the obvious ones we know about such as Zuckerberg for FaceBook, or the Twitter guys who just became instant billionaires. I'm talking about products that we use every day that we didn't even realize were created by millennials.
Here are five of my favorites from the movie:
Brian Wong, Founder of Kiip  was my favorite as his story is so compelling. Check out the video yourself and search for Kiip on YouTube to learn more.
Kiip Headquarters Tour

These are just some examples of the positive impact of today's youth.  I encourage you to  just think about it and realize that today's youngsters are not much different from the youngsters another century. People have been making these kinds of comments about the generations use for thousands of years. For example here's what they said in the 8th century B.C.
"I see no hope for the future of our people if they are dependent on the frivolous youth of today, for certainly all youth are reckless beyond words. When I was a boy, we were taught to be discrete and respectful of elders, but the present youth are exceedingly wise and impatient of restraint." — Hesiod, Eighth Century B.C
Luckily in our case there are many young people who, rather than sit around and complain, are inventing new ways for us to get things done efficiently.
That's why I am closing out the year by focusing on our millennial creators. They are the future.
If you enjoyed this post, please share it with your employees, students, and social media tribe.  Help me spread the word!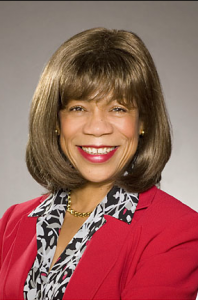 Known as a highly effective teacher, public speaker, and communicator, Yvonne F. Brown has taught seminars on team building, leadership, communication, & management in the United States, the United Kingdom, and Canada.
Yvonne is proficient in a variety of management topics, including interpersonal, organizational, and intercultural communications, conflict management skills, and helps employees with their career growth.
If you would like to connect with Yvonne you can follow her on Facebook, see her in action on YouTube, network with her on LinkedIn or via her corporate fan page JAD Communications
Listen to her radio show at Blog Talk Radio
Podcast: Play in new window | Download