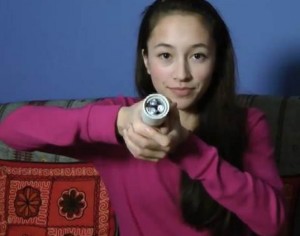 What a difference a month makes! Just last month I posted about my great concern for the future of America.
I worried about what would happen to the country based on several recent events including multiple valedictorians and Gen Y recruits who brought their cats to corporate job interviews.
The Universe answered my prayers in a powerful and enlightening way.
Here is what I found in the last month:
Is America Still an Idea Culture?
Are we still able to change the course of society? The answer came to me in the following stories:
The first was about 16 year old Ash Bhat who is really good a programming. He actually started programming to convince his parents to buy him a MacBook Pro. They said it was $2,000 and "we're not getting it for you."
So he decided to develop some apps to buy it himself. Check out his story at this link.
"He got his first paycheck for a couple hundred dollars from Apple for an app called iSchoolerz, which creates customized mobile apps for different schools, as a 14-year-old. The app is now used by 16,000 students and is run by three people, Ash and some friends.
He is a consultant to companies in Silicon Valley.
His parents are adamant that he remain in school.
The second thing that happened is:
What had you invented at age 18? Well Eesha Khare won a $50,000 scholarship for inventing a supercapacitor that can charge a cell phone in about 20 seconds.
Often people in my seminars say youngsters are self absorbed takers. But when Eesha's phone kept losing the charge she invented something to solve the problem.
"Khare developed a small device that fits inside cell phone batteries, allowing them to charge in 20 to 30 seconds. It also has the potential to work on car batteries."
See the Video below:
The third thing that happened is:
A 15-year-old girl, Ann Makosinski of Canada, has invented a flashlight that produces a usable amount of light just by using the heat from your hand.
Watch the video about her here:
First, she measured how much electricity could be generated from the heat of a palm — about 57 milliwatts — and how much she needed to light the LED — about half a milliwatt.
I wouldn't know how to do that.  Would you? Read the full story here
So our country is still filled with innovative, creative young people.
I have many other stories like this, and continue to find these pockets of excellence every day.
I think the country's going to be all right after all.
If you enjoyed this post, please share it with your employees, students, and social media tribe.  Help me spread the word!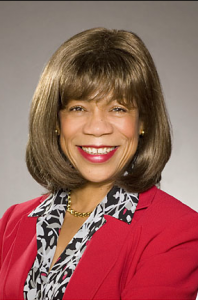 Known as a highly effective teacher, public speaker, and communicator, Yvonne F. Brown has taught seminars on team building, leadership, communication, & management in the United States, the United Kingdom, and Canada.
Yvonne is proficient in a variety of management topics, including interpersonal, organizational, and intercultural communications, conflict management skills, and helps employees with their career growth.
If you would like to connect with Yvonne you can follow her on Facebook, see her in action on YouTube, network with her on LinkedIn or via her corporate fan page JAD Communications
Listen to her radio show at Blog Talk Radio
Podcast: Play in new window | Download