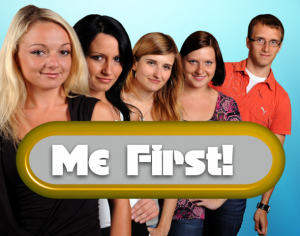 I'm always on the lookout for events that demonstrate how the younger generation interacts with their environment and society.
Things are moving so rapidly now that I look forward to the next new thing. So for this blog post I have two observations"
They call you out on your stuff!
iPads, Tablets, iPhones and other smart devices rule and make it easy for them to do so.
As professional speakers we are required to stay on top of trends and the most up to date information in the marketplace.
I don't know if you realize this or not, but while you are the front of the room teaching a topic or speaking at a conference some audience members are verifying what you say.
Word is a speaker at a medical conference in Las Vegas had this happen to him. After the break a hand was raised, thinking the person had a question, the speaker acknowledged him. The Gen Y attendee stood up and announced to everyone that the speaker was not only wrong in some of his points, but pointed everyone to the medical paper with the correct information.
Baby boomers would have shared it with each other over lunch, spoken to the speaker about it, and allowed him to save face by sharing it himself with the audience.
I shared this story at a recent class then continued with the program, explaining that I would share a small bit of information about a topic segment in light of time constraints. After directing attendees to the website for more information, a young woman raised her hand, so I called on her. She proceeded to read more statistical information from the website that she thought everyone should know that too.
We all had a good laugh about it as she said "I thought you would like to know about these points as well."  I loved it as she did add value to the class. Yeah, it's like that when you're a speaker.
Gen Y wants Silicon Valley to invest in them
There's a new show on Bravo. It's called "Start-Ups: Silicon Valley" and is populated by Gen Y egomaniacs.  It is very funny to watch because like a train wreck, you simply can't look away.
On a recent episode the group of entrepreneurs held a party prior to their meeting with a Venture Capitalist. They arrive at the meeting place the next morning still hung over.  Since the VC had not yet arrived, the female team member goes into the VCs office, crawls under the desk, and takes a nap.
When the VC arrives, he finds her sleeping under his desk and she emerges to have the meeting.
Asking for $500,000 plus an additional $150,000 for burn hours they are shocked and annoyed when he turns them down.
That's just one example of events on the show.
This is a new show produced by Mark Zuckerberg's sister Randi Zuckerberg.  Seems they are entering a new marketplace.
Truth is, watching these vapid, clueless youngsters is entertaining. I especially love when one VC said "you need to hire a gray hair executive" and the young entrepreneur goes crazy. "I'd rather quit" she says.
These two occurrences strike me as perfect examples of generational differences in the age of social media.  We process information based on our life experience which drives our mindset.
This reality show is actually fun to watch for understanding the mindset if these young entrepreneurs.
I would love to hear your comments on this month's blog post.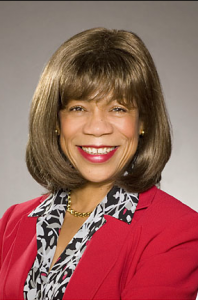 Known as a highly effective teacher, public speaker, and communicator, Yvonne F. Brown has taught seminars on team building, leadership, communication, & management in the United States, the United Kingdom, and Canada.
Yvonne is proficient in a variety of management topics, including interpersonal, organizational, and intercultural communications, conflict management skills, and helps employees with their career growth.
If you would like to connect with Yvonne you can follow her on Facebook, see her in action on YouTube, network with her on LinkedIn or via her corporate fan page JAD Communications
Listen to her radio show at Blog Talk Radio
Podcast: Play in new window | Download