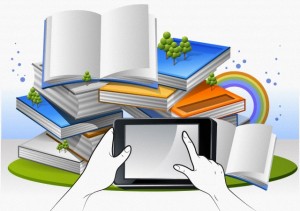 We live in a technology driven world. It's global. Even countries with no infrascructure use wifi, cell phones, iPads and other gadgets that seemingly make life easier.
In fact, as I watched a movie last night that was made in 1983 starring Burt Lancaster, I marveled at the hoops the businessman had to jump through just to call New York from the British Isle.
A cell phone really makes life easier today, all he would have to do is take it out of his pocket and make the call.
Then I noticed the incongruity of several news stories within the space of a few hours.
Here are three hi-tech and low-tech happenings that are converging with today's students and their schools:
eReader, Tablet PCs and WiFi
A recent article on "3 Must Have Technologies for the Classroom" by edudemic.com cited the eReader, WiFi and Tablet PCs as classroom requirements.  I wondered if this is a good idea.
While I agree that eReaders can contain the many textbooks and even interactive aspects that your typical text book does not, I imagine the students drifting off as they become more engaged with the device than with what the teacher has to say.
Amazon allows students to rent the textbooks or purchase them outright.
WiFi is necessary because "The school's Internet account allows teachers to individually download books to each eReader without physically attaching to a computer modem; in fact, students can download the books themselves which can save precious teaching time during the school day"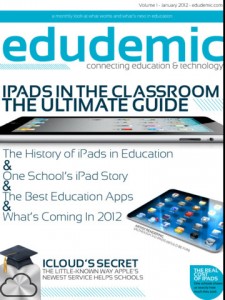 As for the Tablet PCs, they provide an interactivity that the eReader does not. This one I really agree with because as the article notes "from pictures to movies, can be downloaded as well to enhance the learning environment. Boring class lecture? Teachers can break up a monotonous lecture period with an interactive game on the tablet PC that corresponds to the subject athand."
Visual, auditory and kinestetic learners would all benefit from this interactive device.
You can download their free ebook to your iPad through iTunes at this link 
A Typewriter Renaissance
The typewriter was the writing tool of choice when I was in high school. I used them to write my home work papers. There are many features about them that I loved, especially the IBM Selectic with it's correction feature and almost musical click of the keys. I still feel nostalgic when I see even a picture of one and will involuntarily cllick on the keys if I see one in person.
It was a great surprise however, to see the story this morning on my favorite CBS Sunday Morning report about a typewriter renaissance.
Bill Geist shared a story about some typewriter enthusiasts and some high school students who thought the device was a new invention!!! Check out the video story below and tell me what you think of this.
One high schooler said "it makes me feel like a real writer."
Ernest Hemmingway would be proud.
Bring Your Own Tech Devices and use Them in class
An hour after watching the CBS This Morning Sunday show I read an article that "in some cash strapped schools kids have to bring their own tech devices."
I found it an interesting twist on the technology in schools story but there is a valid method to their approach and I support it.
According to the article ""By allowing kids to bring in their own devices, you free up school resources for the kids who don't have access," says Doug Johnson, director of media and technology for the Mankato Public School System. (Johnson wrote the book — literally — on the subject; The Classroom Teacher's Technology Survival Guide is published this month.) For example, in classrooms that have a group of four computers, finding time for all 30 students to use them can be challenging. In Mankato, 90% of the students have some sort of wireless-capable device, which leaves only eight students in a typical class who will need to use the class computers."
This unconventional method of thinking outside the box is one that I heartily support.  If other schools would apply this method, it might even the playing field for some of the less fortunate students, and help them bridge the digital divide.
Some say that we are becoming too dependent on technology these days and in many aspects I agree.  Since my undergraduate degree is in Computer Science and Management, I love technology and use it daily.
As schools move into the 21st Century, carrying a tablet PC or iPad, an eReader, and a smart phone might even save the backs of our young generation, as it lightens the load they carry in their backpacks, while increasing access to the tools they need for their education.
How about you? What do you think of the hi-tech and low -tech convergence?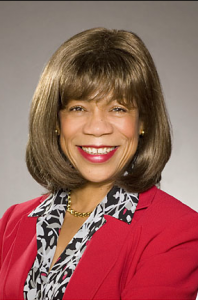 Known as a highly effective teacher, public speaker, and communicator, Yvonne F. Brown has taught seminars on team building, leadership, communication, & management in the United States, the United Kingdom, and Canada.
Yvonne is proficient in a variety of management topics, including interpersonal, organizational, and intercultural communications, conflict management skills, and helps employees with their career growth.
If you would like to connect with Yvonne you can follow her on Facebook, see her in action on YouTube, network with her on LinkedIn or via her corporate fan page JAD Communications
Listen to her radio show at Blog Talk Radio