If you are still using a paper version of your resume, you might be missing the boat. Times have changed and there's a new way to present yourself to potential employers.
Gone are the days when you could just mail out or post your resume and wait for the phone to ring.  Candidates today introduce themselves to a prospective employer visually and virtually.  Now their resume can be viewed by a company anywhere in the world.
As I mentioned in a previous post, many job seekers are using a videos resumes to reach out to employers and to respond to job postings.
Here is an example: In this video Robert Bostick responds to an ad for "Demand Creation Executive
This is a great example of how to present yourself, your expertise, and your experience to an employer.
Some of the video resumes are an example of what NOT to do. For example:
Others are pithy.   Here's some instruction on  how to create your own video resume.
How to create a video resume
What do you need to have a professional Video Resume?
Here are 5 tips to help you prepare
1. Begin with your current resume and select your words as carefully as if the interviewer is in front of you listening to your answer.
2. Dress for the video as you would for the face to face interview. Wear professional business attire.
3. Practice in front of the camera to ensure your video style presents you in the best light.
4. Practice with a friend or family member prior to creating the video.
5. Post it online both on your own website and on YouTube. Then share the link with everyone.
New industry to support the Video Resume trend
There are several websites offering services for you to create your video resume. One website that I like is Streaming Video Resume.
They help you to make a great first impression and helps you to stand out from the crowd of paper. With six different options you may be able to find the one that works for you. Or you can follow the example above of how to create your on video resume at home.
Your comments are welcome.  I'd love to hear what you think of this new way to present yourself to employers.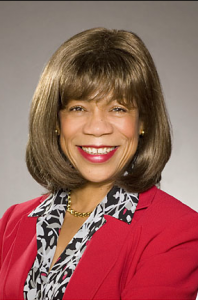 Known as a highly effective teacher, public speaker, and communicator, Yvonne F. Brown has taught seminars on team building, leadership, communication, & management in the United States, the United Kingdom, and Canada.
Yvonne is proficient in a variety of management topics, including interpersonal, organizational, and intercultural communications, conflict management skills, and helps employees with their career growth.
If you would like to connect with Yvonne you can follow her on Facebook, see her in action on YouTube, network with her on LinkedIn or via her corporate fan page JAD Communications
Listen to her radio show at Blog Talk Radio